Outdoor landscape Design and Pools for 2020
Like everything, trends come and go, especially when it comes to outdoor landscaping design and pools. You want to make sure you are choosing a pool design that is unique to your own personal style, but timeless enough so that it will look great for years to come. Below are the five of the top modern pool designs to look out for in 2020.
Square-Shaped Pools
Square-shaped pools are interesting in the fact that they make your swimming pool different without having to spend much more than you would a rectangular pool. They can also match the shape of your jacuzzi, which adds a nice touch. 
Corner Pools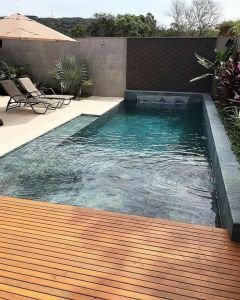 Corner pools are great for small backyard spaces as they reduce the amount of space being wasted as it only uses the corner of the yard. They are also good for privacy as the pool will be backed up against your wall or fence instead of right in the center of your yard.
Jacuzzi in Pool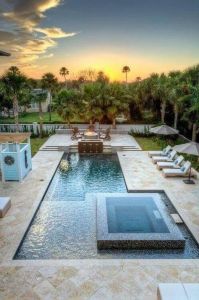 A jacuzzi in your pool makes it easy to transition from pool to jacuzzi or vice-versa and also helps to keep your water flowing throughout both areas. For those who were choosing between a pool or a jacuzzi due to yard space can opt for both by using this design style.
Elevated Pools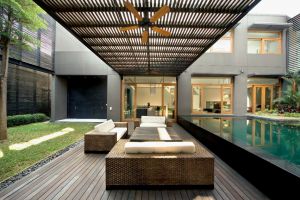 Elevated pools are uncommon in typical residential homes, making it a unique option. They add a nice touch of South-East Asian resort-like design. These pools can have a waterfall look that spills into outside drains and are great for minimal architectural design.
Lounge Seating in Pool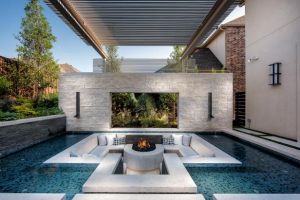 This option is great for entertaining as it allows for permanent seating into the center of your pool; however, if you are more interested in using your pool for exercise or activity, you may be better off with the other above options. 
For more information on different Atlanta pool designs or swimming pool remodeling services, contact Atlanta Outdoor Designs to get a quote!